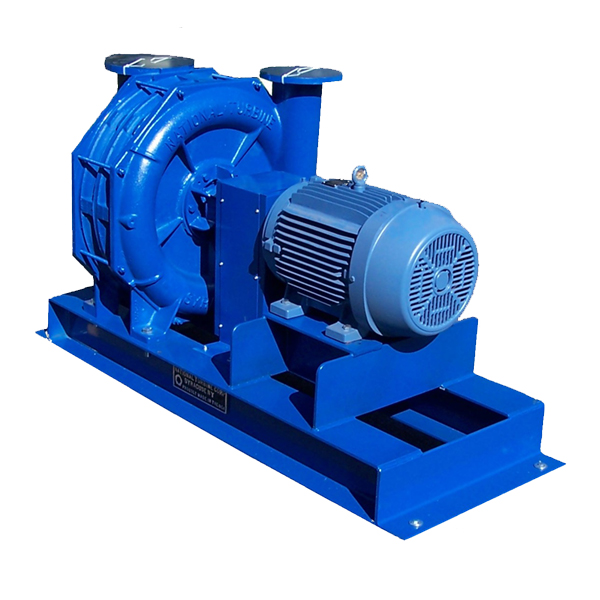 National Turbine's Centurion™ Series of cast iron centrifugal blowers and exhausters are built to exacting quality standards to provide years of trouble-free operation. Made in the U.S.A., many models provide drop-in replacement capabilities for many Lamson, and HSI/Atlas Copco models, including parts interchangeability.
With sizes from 2 1/2" to 14" connections, these blowers and exhausters provide flows from 10 to 13,000 CFM, pressures to 15 PSIG and vacuums to 15 inches of mercury. Standard air units include non-wearing labyrinth air seals, the highest quality, U.S.A made bearings for long life, heavy duty I-beam bases and industrial epoxy enamel finishes.
Our gas machines are available with standard packing gland seals on the drive end, optional zero-leakage seals are available for dangerous or corrosive gases.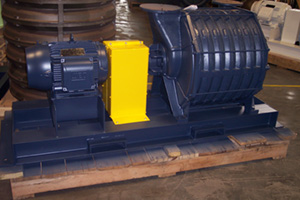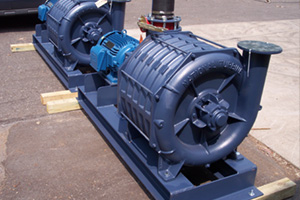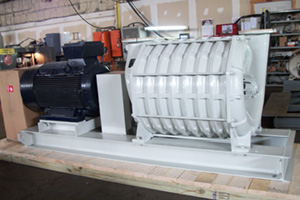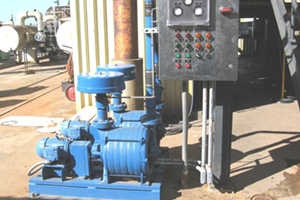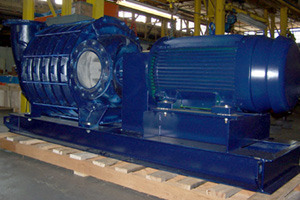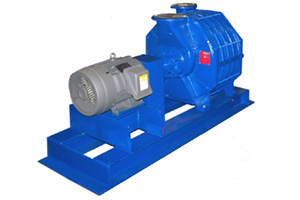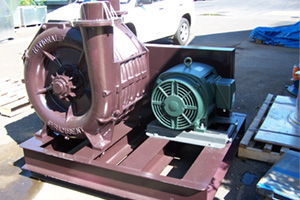 Approximate Performance Ranges for Centurion Series Blowers and Exhausters

| Centurion Model | Volume in SCFM | Drawing Number |
| --- | --- | --- |
| NT225 Series | 75-300 | CI-4005 |
| NT331 Series Direct Drive | 0-300 | CI-4010 |
| NT331 Series Belt Drive | 100-450 | CI-4015 |
| NT541 Series | 150-900 | CI-4016 |
| NT551 Series | 300-1100 | CI-4020 |
| NT552 Series | 300-1500 | CI-4030 |
| NT553 Series | 500-2300 | CI-4031-02 |
| NT881 Series | 600-2800 | CI-4040-02 |
| NT882 Series | 700-3200 | CI-4050-02 |
| NT883 Series | 800-5000 | CI-4055-02 |
| NT884 Series | 800-5000 - Higher Pressure | CI-4056-03 |
| NT1221 Series | 1500-6000 | CI-4061 |
| NT1222 Series | 2000-7500 | CI-4062 |
| NT1223 Series | 2000-11000 | CI-4063 |
| NT1226 Series | 2000-7500 Higher Pressure | CI-4064 |
| NT1441 Series | 6000-13000 | CI-4070 |