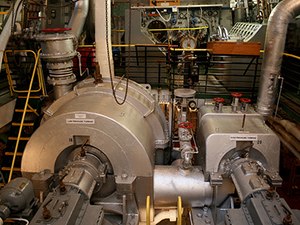 Our experienced blower assembly personnel can repair your existing Lamson™ or HSI™ blower to like-new condition. We use only the same high quality, 100% American-made parts that go into our new Centurion™ Series units.
Need to change the performance of an existing unit? Let our experienced sales engineers select the changes required to meet your revised performance needs, and we'll do the rest.
All repairs and rerates are covered by our standard 1 YEAR warranty. Normal turn around time for most models is 2-3 weeks.
Need expedited delivery? If we can, we will, and we NEVER charge a premium price to help you get your equipment back in service as fast as possible.
We also repair Hoffman™ units (delivery based upon parts availability).